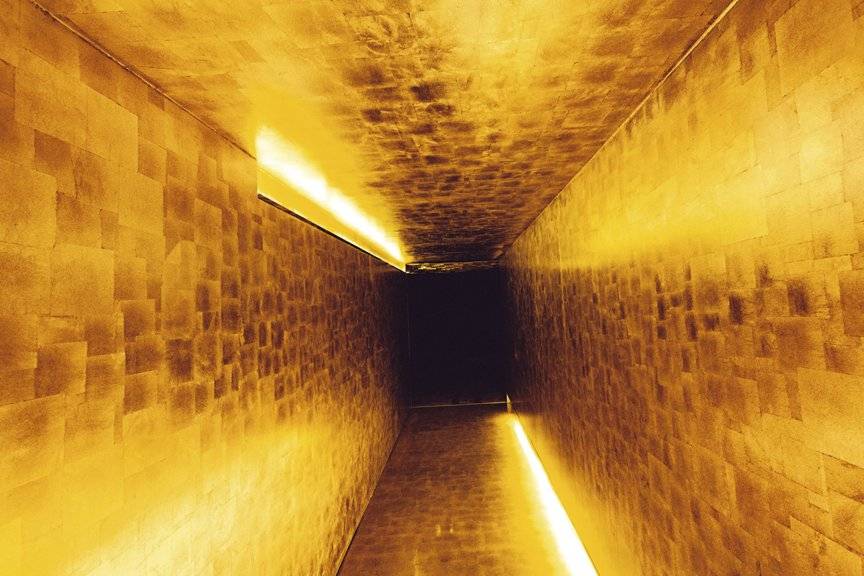 Silencio
Hidden six flights below ground level at 142 rue Montmartre in Paris, the filmmaker, artist and musician christened the club after the eerie cabaret in his noir-infused
Mulholland Drive
.
Lynch has conjured a bewitching atmosphere inside the curved network of basement rooms. Accessed through a glittering tunnel leading off the cocktail bar, Silencio has an art deco cinema, reflective dance floor, a
Fire Walk With Me
-style stage, and a 50s art library featuring a selection of the director's most treasured books from Kafka to Dostoevsky––not to mention the smoking room disguised as a mini indoor forest.
During the week-long Carte Blanche festival, Lynch will be programming events at the club, with live shows from the likes of The Kills and Lykke Li, and screenings of his favorite films, from Billy Wilder's
Sunset Boulevard
to Stanley Kubrick's
Lolita
.
SELECTED PRESS
The New York Times:
The Height of Fashion Six Floors Underground
The Guardian:
Inside David Lynch's Parisean Nightclub
Dezeen:
Silencio by David Lynch
Nowness:
David Lynch's Nightclub
Business Insider:
Inside David Lynch's Mulholland Drive Inspired Nightclub